7 Of Our Favorite Breweries In North County San Diego 
San Diego is well known around the world for its craft beer but North County is particularly a great place to try the most amazing local brews.
San Diego has the perfect climate and lifestyle to find the right time and occasion to visit a brewery.
Read on for some of our favorite breweries to visit in North County San Diego.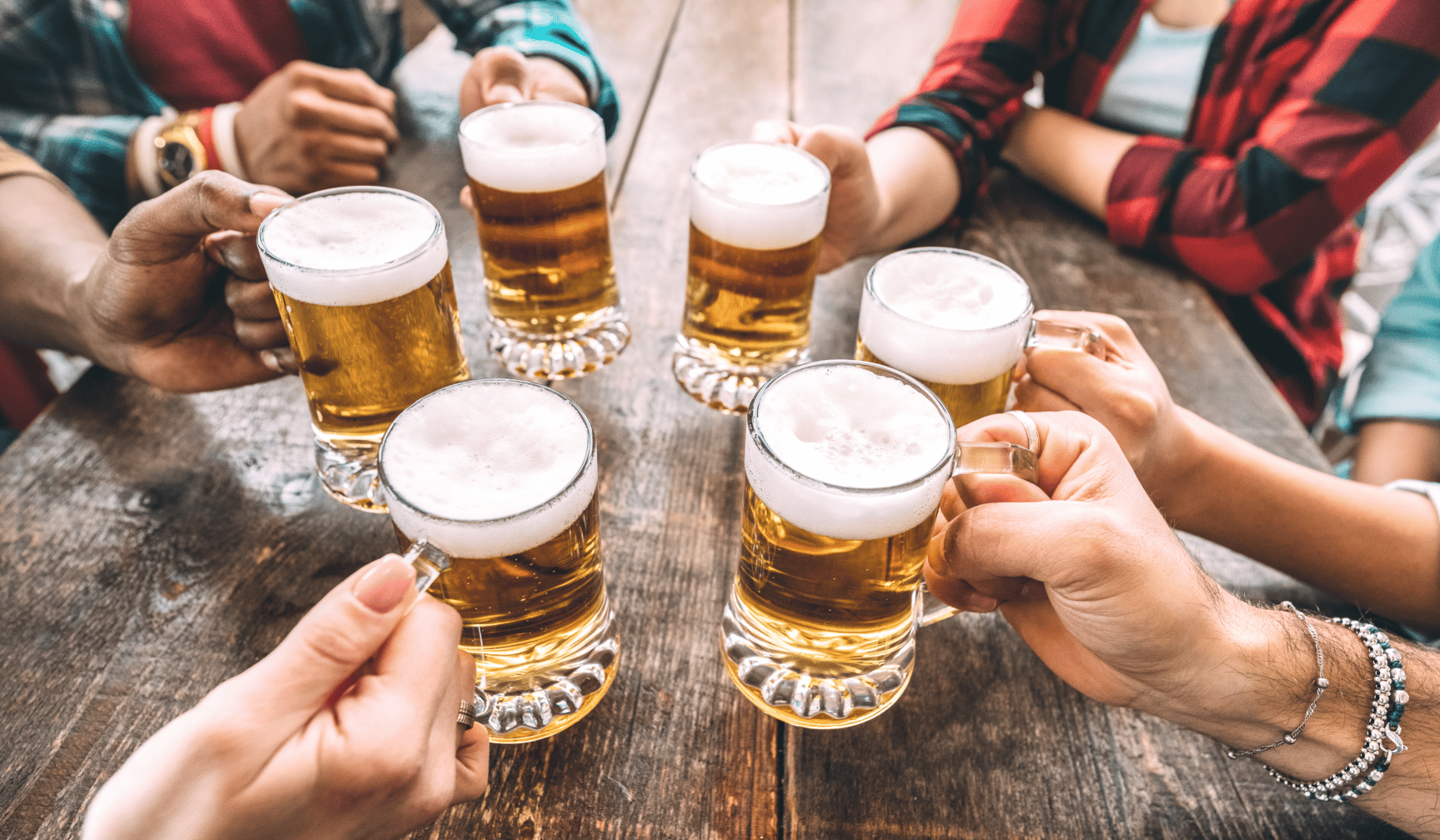 1. Viewpoint Brewing Company
2201 San Dieguito Dr Suite D, Del Mar, CA 92014
In a favored location of the coastal town of Del Mar, boasting a beautiful and peaceful view of the San Dieguito Lagoon from all vantage points, this 7,000-square-foot indoor/outdoor space offers a restaurant for a full dining experience.
Viewpoint Brewing is the perfect place to taste one of the most delicious beers either with family and friends or solo with your dog. Yes, the place is dog friendly, and they offer handmade treats made by Boozy Bones!
Their menu features vegan options and a kid's menu and the ideal spot to spend an evening enjoying dinner, beers and the sunset. Be sure to try the So Cal Sol IPA.
Closed on Mondays, they are open Tuesday-Friday 12:00-9:00 pm and Saturday and Sunday from 10:00-9:00pm.
2. Burgeon Beer Company
6300 Yarrow Drive, Suite C, Carlsbad, CA 92011
Burgeon brings an incredibly unique and modern style that incorporates an "outdoorsy" motif into a popular industrial setting. Located in Carlsbad, they have a wide variety of beers, but their IPAs are something special. Try the Carlsbad Crush. And while they don't serve food, they have a calendar with information on the food truck of the day that will service the brewery. They are also a pet friendly brewery.
They also offer their "greenhouse" for private events for any special occasion.
You can opt for on-site consumption, beer-to-go, online ordering for pickup, and home delivery to San Diego if you want to enjoy it from the comfort of your home.
They also have 2 more locations in Little Italy and Escondido and are open 7 days a week.
3. The Lost Abbey/The Confessional
2007 San Elijo Ave, Cardiff-by-the-Sea, CA 92007
Located in beautiful Cardiff-By-The Sea, The Confessional is one of four locations from The Lost Abbey. Enjoy their 23 taps from their regular or seasonal menu, available in 4oz tasters, half pours, and full pints. Bring the kids to play some board games while you enjoy some brews! They are also pet-friendly; however, they do have a strict policy that dogs are only permitted on the patio.
Outside food is allowed in The Confessional, so you can purchase food from any of the neighboring food joints and enjoy it with your beer inside the tasting room.
They also have three more locations in San Marcos, San Elijo, and Downtown San Diego and are open 7 days a week.
4. Belching Beaver Brewery
1334 Rocky Point Dr. Oceanside, CA 92081
Founded in 2012, located in Oceanside, this award-winning craft beer company with a very casual, friendly, and fun environment has two priorities: offer a unique quality craft beer while inspiring good times where each beer carries its own and individual style, and make beer for all palates from their 23 varieties.
With plenty of indoor and outdoor space, they hold different events like Live Music or Bingo.
They also have three more locations, one in North Park, and two locations in Vista and are open 7 days a week.
5. Bagby Beer Co.
601 S Coast Hwy, Oceanside, CA, 92054
Owned by the Bagby family since 2014, Bagby is a dream come true for Jeff Bagby, one of the most awarded professional brewers in the world.
Located in downtown Oceanside, this spacious brewery offers plenty of outdoor seating ideal for the So Cal lifestyle with an impressive and extensive selection of beers and a tasty food menu.
Most of their beers can be ordered as a tiny taster, a half pour, a full pour, and in some cases, a boot!
Besides the star of the place, their beers, and their delicious food menu, you also have the option to order cocktails and wine.
They are open Wednesday through Sunday from 12pm to 10pm.
6. Aztec Brewery
2330 La Mirada Dr. Suite 300, Vista CA 92081
Aztec Brewing Company started a century ago in Mexicali, Baja California in 1921, and is now rebranded and located in Vista.
They offer live music at multiple times per week. Since music is part of their DNA, they support local musicians in San Diego knowing how much joy music can bring.
From their IPAs to something different like Coffee Blonde, with a hint of coffee and not too heavy, or their Macaroon which is nut brown ale with coconut and vanilla, they have an immense variety of beers that you can easily taste while enjoying your favorite local band or artist.
7. Wild Barrel Brewing Company
692 Rancheros Dr, San Marcos, CA 92069
Wild Barrel Brewing specializes in sours, hazy IPA's and stouts. They are known for their excellent "Vice" Sour Series which earned them Gold at the 2020 Great American Beer Festival. They really have something for everyone. If you can, try their famous Prince of Dankness, a West Coast double IPA.
There is a big outdoor patio as well and a great setup! so if you are with the kids, they have a nice open outside area.
You can also find their beers in many liquor stores around the area.
If you are hungry, you can check their calendar for different food options since they do not have a menu a la carte.
They have another location in Temecula and are open 7 days a week.
The brewery options are almost endless in San Diego and though there are some we've missed, be sure to check out the list below for even more options that you can't miss.