Valentine's Day: What to do in San Diego
With Valentine's Day just around the corner, and the weather on point, we've gathered some of our favorite ideas for a romantic date in San Diego county.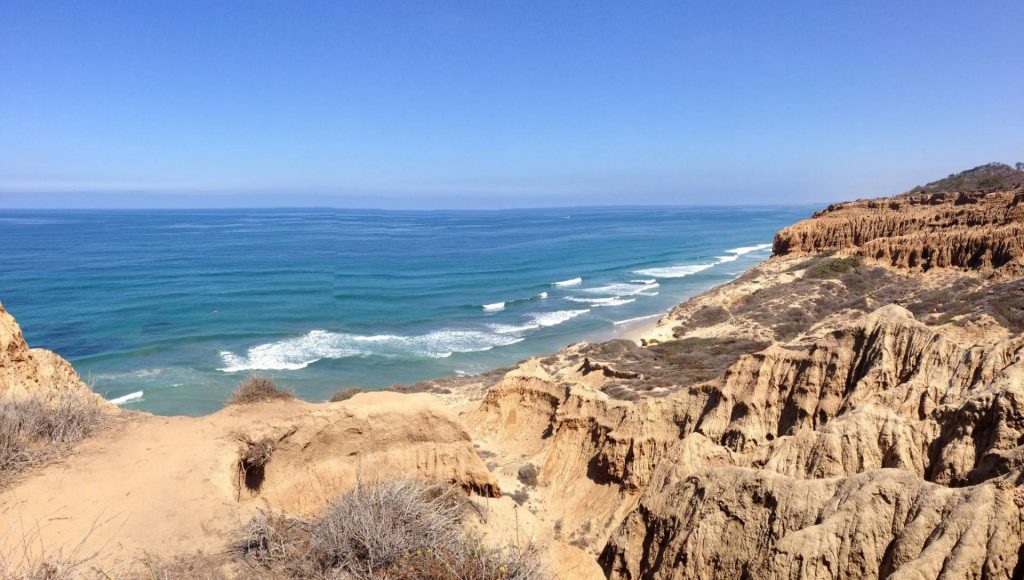 Take a Hike
When you think of hiking in San Diego, Torrey Pines is the quintessential place to try in Southern California. The coastal trails just north of La Jolla boast amazing views overlooking the Pacific Ocean. There are six trails to choose from, but the Razor Point trail is a personal favorite as it offers dramatic, picturesque views of the Pacific, is an easy hike and is accessible to almost anyone. There is also access, via the beach trail to Torrey Pines State Beach, where you can stop for a dip in the ocean or a clothing-optional suntan.
Unwind at the Spa
The spa at Omini La Costa Resort was named "Favorite Resort Spa Nationwide" by American Spa and it isn't a surprise as they have it dialed in.  Whether you're looking for solitude or the perfect venue for your special occasion, this luxury spa offers an inspiring and tranquil environment.
After your treatment, enjoy a healthy meal, then relax at the spa's private pool. Relieve stress underneath one of the Roman waterfall showers and walk barefoot on Southern California's only reflexology pathway. This is the perfect place to wind down and reset.
Have a Seaside Picnic
Keep it simple with a romantic picnic at one of the many seaside spots. Bring some blankets, chairs and a picnic basket filled with goodies to this magnificent spot in Carlsbad. Known to locals as "Warm Waters" because of warm water that flows out from the power-generating plant behind the beach, there is always a great spot for an inexpensive, yet memorable Valentine's Day with your loved one.
Experience the Symphony at the Rady Shell
The Rady Shell at Jacobs Park is the first permanent open-air performance venue in the San Diego Symphony's century-long history. Right on the water and architecturally stunning, it provides a romantic experience that is tough to beat. Check out their performance schedule here.
Have a Sweet Staycation
If you want to get away, but not really get away because San Diego is awesome, impress your partner with a staycation. With locations from Del Mar to Oceanside, you're sure to find a place to fit your needs.