How To Maximize Your ROI: 5 Rental Changes You Must Make
For most, the main goal for owning a vacation rental is for the investment and for the extra income it can provide. The thought of putting extra money into an investment property is not ideal to most, but with the right decorating ideas, you will be able to bring more value to your vacation rental and attract a greater number of travelers. And it may not cost as much as you think. See below for five simple changes you can make to spruce up your property.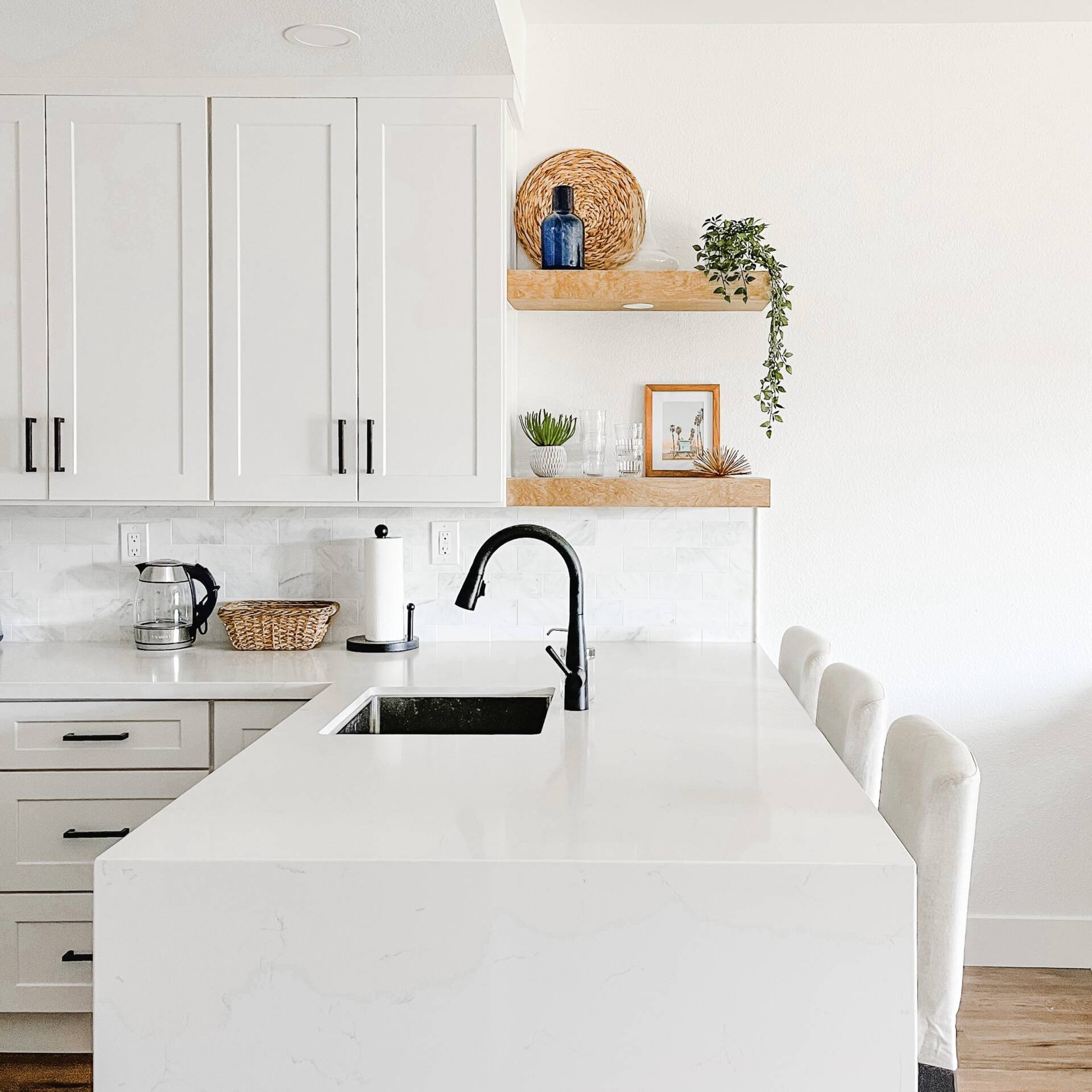 1: Keep it simple. Less is more has always been my motto when it comes to furnishing and decorating a space. Too much clutter can be overwhelming to a lot of people making an otherwise clean and comfortable space feel busy, messy and dusty. That goes for wall color too. And while it may seem boring to some, plain white walls don't only go with every color and type of furniture, but also makes a room appear to be larger. Here are some examples of our favorite whites:
CRISP WHITE
WARM WHITE
SOFT WHITE
2: Invest in quality bedding. A good night's rest is important, and travelers want to feel comfortable. By introducing a nice mattress, plush cushions and cozy blankets and sheets will make your visitors feel like they're at home. And bedding doesn't have to be expensive. At Haustay, we encourage our property owners to invest in these sheets in white. They are wrinkle, fade, and stain resistant as well as hypoallergenic and if you get them in white, they are easier to clean. Don't forget that winter vacation bookings call for more or heavier blankets. Fresh bedding goes a long way toward ensuring guest satisfaction, so plan on replacing bedding—including pillows—annually.
3: It is the small details that make a big impact. Consider every aspect of your vacation home equally, and critically evaluate how the space is being used. When a guest arrives, sometimes the first thing they want to do is to charge their cell phone. Have a charging station (preferably next to the bed) with multiple USB ports available so they can charge their phone without having to dig through their luggage for a charger. Equip your shelves or coffee table with tasteful books and visually pleasing—but useful!—accessories, such as maps. Wall-mounted hooks for hanging coats and/or bags and a suitcase stand provide guests with an easy introduction into your property so they can do what they came to do – relax.
4: Provide functional furniture. The furniture is one of the most vital elements in your vacation rental that your guests will observe right away. If the furniture is old or damaged, your property will simply make a bad impression and possibly a lasting impression for your guests to leave a bad review. Unfortunately, guests do not treat your furniture like they would their own. We find that it is better to buy lesser quality furniture for less money — unless the rental income warrants splurging for more quality furniture. Since furniture may have to be replaced, we recommend buying nice pieces that are not expensive. There are many reasonably priced options at stores like Ikea, CB2 or even Target.
What to buy: Ikea Docksta Table, $199; West Elm sofa, $699; Target accent chair, $255
5: Deliver a well-equipped kitchen. One of the main reason's guests prefer vacation rentals over hotels is the ability to cook their own meals and not have to eat out at restaurants every night. Providing the basics such as pots and pans for cooking, dishes, silverware, glassware is obvious, but also make sure your kitchen should also go a step further. Provide items such as a cutting board, knives for dicing, a colander and be sure not to forget the potholders.
What to buy: Cutting board set, $19; Chef knife, $12; Stainless steel colander, $13; Pot holders, $20
Work With The Vacation Rental Property Management Pros At Haustay Today!
Here at Haustay, we do routine check-ups on our properties to make sure everything is stocked as sometimes items get broken or simply disappear. It is a good practice to make sure everything is in perfect shape for guests to enjoy their stay. If you would like to learn more about what Haustay can do for you and for your vacation rental property, click here.