Our Favorite Things To Do, Eat, & Where To Stay In La Costa, CA
The city of Carlsbad is best known for its immaculate beaches and bustling downtown Village. Within this great city is the neighborhood known as La Costa which has an array of shops and entertainment of its own. With its pleasant coastal climate all year round and picturesque nearby beaches, La Costa offers an idyllic Southern California vacation. Read on to explore some of what La Costa has to offer and be sure to add some of our favorites to your list.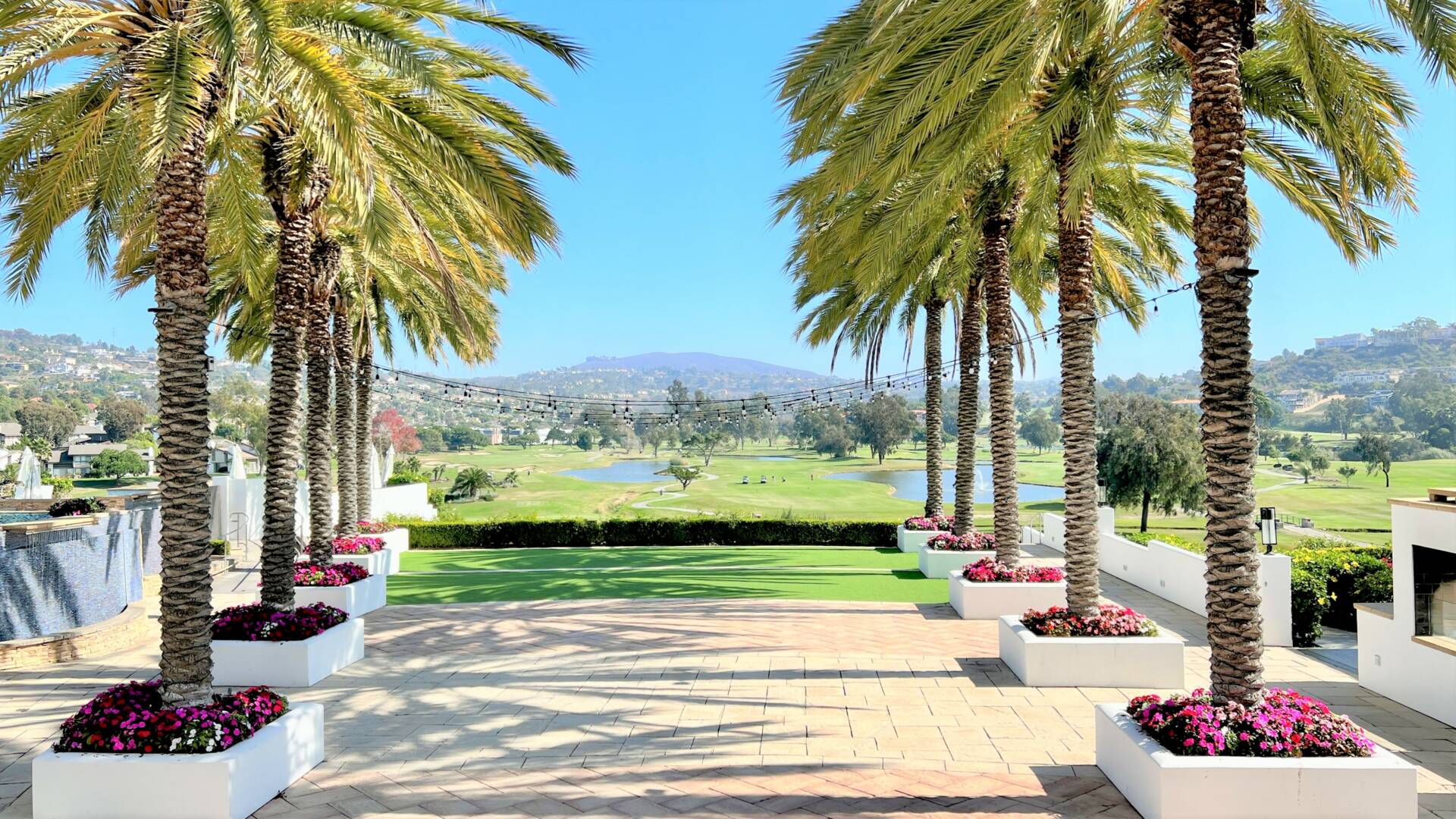 Golf at La Costa Resort
La Costa locals agree that the Omni La Costa Resort offers 36 spectacular holes of golf. The course is beautiful yet equally challenging and each course offers distinct experiences and settings. And if you're a new golfer taking your first swing, or looking to improve your game, there are hands-on golf lessons as well. Book tee times in advance using their online reservations system or call (760) 931-7595.
Unwind at the spa
The spa at La Costa Resort was named "Favorite Resort Spa Nationwide" by American Spa and it isn't a surprise as they have it dialed in. Whether you're looking for solitude or the perfect venue for your special occasion, this luxury spa offers an inspiring and tranquil environment.
After your treatment, enjoy a healthy meal, then relax at the spa's private pool. Relieve stress underneath one of the Roman waterfall showers and walk barefoot on Southern California's only reflexology pathway. This is the perfect place to wind down and reset.
And if you need somewhere for the kiddos to hang, check out Kidtopia, where they can soak up sun at the pool and playground or head indoors to the comfortable movie theater. Kidtopia provides counselor-supervised, educational and entertaining programming for children ages six months to 12 years of age.
Shopping + Lunch
At the Forum Carlsbad, you'll find a beautiful outdoor mall with plenty of shops to choose from. From Anthropologie to Gipetto's Toy Store to Sur la Table, the whole family will be entertained. The Forum hosts a variety of occasions. Check out the upcoming event calendar.
And if you need to take a break from the shopping, be sure to check out Casa de Bandini to re-fuel. Formerly located in Old Town, San Diego, this second-generation Mexican Restaurant is the essence of Mexican culture: authentic Mexican food, fantastic mariachi entertainment, hot-off-the-grill homemade tortillas, and giant margaritas.
Catch a Movie at a Luxury Cinema
If you want to watch a movie in style and pure comfort, check out Cinépolis. Here you can enjoy fully reclining leather seats, each complete with cutting-edge sound and high-definition projection technology. Be sure to arrive 30 minutes early to take advantage of their full food menu and extensive beverage selection. Also offered is their in-theater waiter service for you to order food direct to your seat at the push of a button. But be warned, you may never be able to go to a regular movie theater again.
So Many Dining Options
La Costa features a variety of satisfying eateries for all tastes. Below are a few of our favorites for all different appetites.
Bob's Steak and Chophouse features Texas-sized portions of the finest prime steaks, chops, seafood, and sides. Located at La Costa Resort, this restaurant provides a lovely ambiance for a memorable dinner.
Located on the historic Coast Highway 101 in Leucadia, Le Papagayo Leucadia offers a unique fusion of Mediterranean and Latin American cuisine along with nightly entertainment all wrapped up in a quaint art gallery style fine dining establishment. Check out their music calendar for more info on live events.
Black Rail Kitchen + Bar is a great spot for happy hour and dinner. Their mission is to create a neighborhood gathering space that serves affordably priced chef quality food and beverages in a relaxed and friendly environment. Be sure to check out their events page for info on live music.
Where to Stay
Haustay offers three properties on the grounds of La Costa Resort that is within walking distance to all that the resort has to offer.
Costa Balboa
Experience resort-style living with all of the comforts of home at Costa Balboa, a 2 bedroom, 1.5 bathroom condo featuring a spacious & sunny floorplan, fully-equipped kitchen and a private balcony overlooking the condo's community pool and the La Costa Resort & Spa grounds.
Casa de Costa
Casa De Costa is a 1 bedroom with en suite bathroom newly-renovated condo featuring a spacious floorplan, fully-equipped kitchen and a private patio with outdoor dining option.
La Costa Chateau
La Costa Chateau is a 1 bedroom, 1.5 bathroom newly-renovated condo featuring a spacious & sunny floorplan, fully-equipped kitchen and a private balcony overlooking the condo's community pool and the La Costa Resort grounds.