10 St. Patrick's Day festivities in San Diego
St Patrick's Day festivities are beginning to pop up around San Diego, be sure to plan ahead so you don't miss out on the fun opportunities to wear green, have some fun, and celebrate this holiday centered around the culture and heritage of the Irish. Here are 10 festivities that'll get you outside, inside, and rocking out during the week of St. Patrick's Day.
1. 40th Annual Saint Patrick's Day Parade
Starting with the big events, the 40th Annual San Diego St. Patrick's Day Parade and Festival will be taking place in Balboa Park. This event is family friendly, and free to attend, with a parade and festival. See Floats, High School Marching Bands, Police and Fire Department Units, Dancing Groups, Marching and Equestrian Units, Clowns, Dignitaries and Honorees, Representatives from Ireland, Antique Cars, Irish Setters and more. More information can be found here.
2. St. Paddy's Day Music & Beer Festival
For those looking to be out in the streets and getting into some shenanigans, the St. Paddy's Day Music and Beer Festival taking place in the Gaslamp Quarter in San Diego will provide fellow leprechauns with the nation's top Irish & Celtic Rock bands, Irish dancers, and plenty of Irish faire and libations. More information can be found here.
3. San Diego Leprechaun Run
Running for fun and being green about it, the San Diego Leprechaun Run will be hosting its 5th Annual run for adults and kids. Offering a 5k and Kids 1k, all participants will receive a Leprechaun Run t-shirt, and plenty of lucky leprechaun swag at the event. Click here to register and learn more.
4. St. Paddy's Day O'Beach Party
If your rainbow leads to a pot of gold where the sand meets the surf, then check out the St. Paddy's O'Beach Party. This beach party will be a rocking event, beginning with a beach 5k fun run and offering plenty of entry prizes to festivalgoers, including a corned beef invitational (corn hole contest), and a San Diego twist of the green, a guacamole contest for best Guac in Ocean Beach.
5. Check out Park 101 in Carlsbad
Carlsbad's Park 101 will be toasting to St. Patty's days with three specialty drinks available throughout the day. Satiate your tastebuds with their Irish Good Bai, or the Irish Slammer, or stay classic with a Jameson and Ginger.
6. Try some St. Patrick's Day food
Enjoy gourmet Corned Beef from Ranch45 in Solana Beach. Sourcing the highest quality ingredients from local farmers, Ranch45 is proud to make all their Corned Beef with Brandt Beef raised locally in Brawley. Fulfill your Corned Beef craving with their Reuben special on St. Patrick's Day.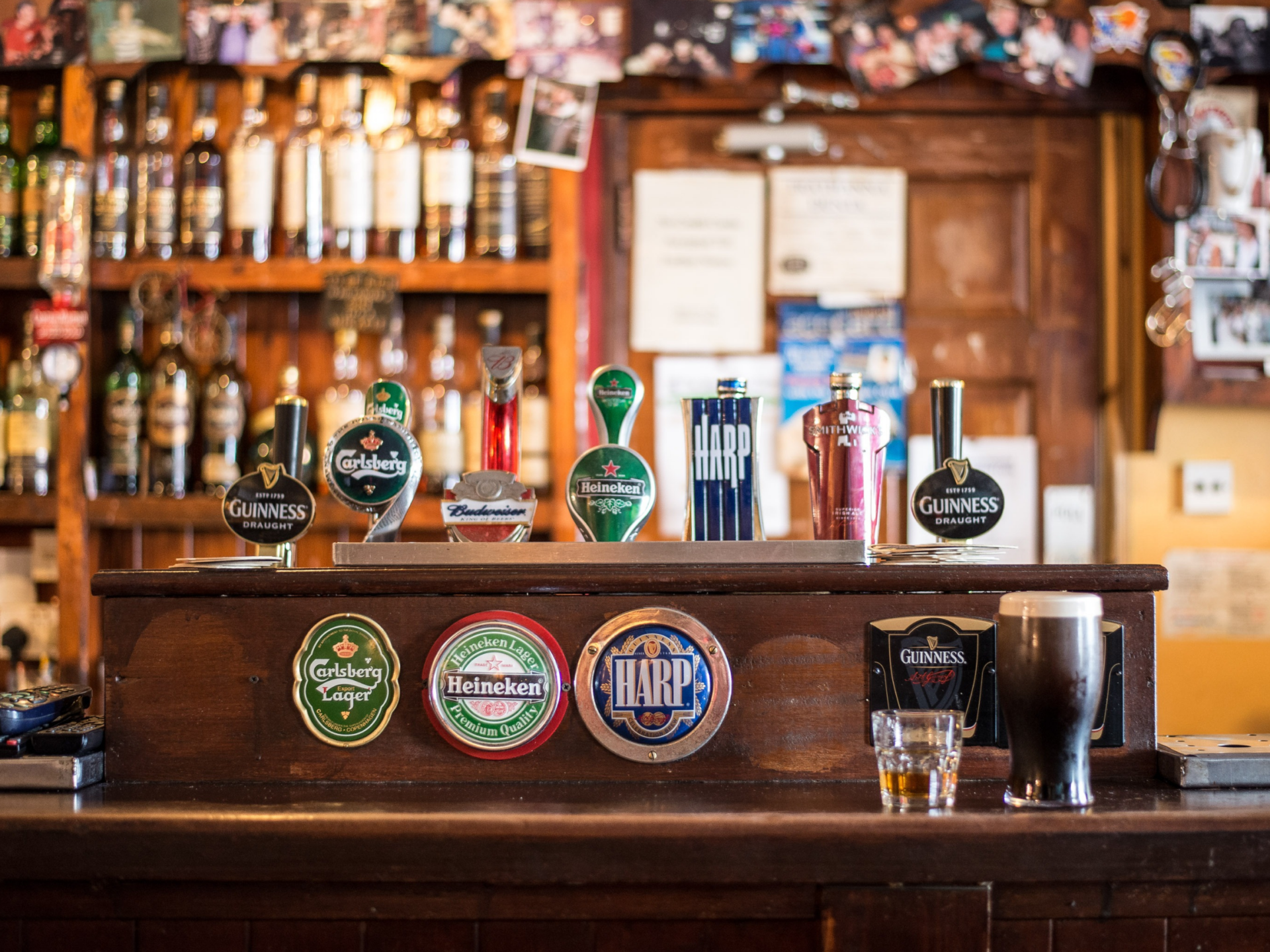 7. Have an Irish Brunch
Hennessey's Tavern in Carlsbad will be a place to visit during St. Patty's week, as this Irish pub offers patrons everything Irish all year, so you can be sure the specials will be rolling out as we approach the holiday. My personal favorite, the Dublin Benedict and one of their signature Bloody Mary's.
8. Celebrate at the best Irish Pub in the area
Perhaps you would like to go somewhere the Irish go, and that would be O'Sullivan's Irish Pub and Restaurant in Escondido. With their Céad Míle Fáilte (One Hundred Thousand Welcomes), you'll feel like you're being greeted by old friends. This is a place to dive into: eat, drink, and be Irish. It's been voted Best Irish Pub for the last five years.
9. Visit the Bier Garden in Encinitas
The Bier Garden in Encinitas should be a part of your St. Patrick's Day if you're looking for a place that'll offer a gourmet twist on traditional food. With their Corned Beef & Cabbage and a pint of Guinness, Black and Tans, or Irish car bombs, your appetite will be satisfied. Just be sure to wear green, after indulging in some delicious libations and tasty meals, it'll be hard to run from the pinches you'll get if you're not in the festive spirit.
10. Go to a new brewery in North County San Diego
From Oceanside to Solana Beach, it's a safe bet the local breweries in the area will be offering up their versions of St. Patrick's Day food and beers with specials for the day. From your traditional Irish stouts, ales, and lagers to unique spins, these local breweries should be a top priority for those looking for something festive.
Did we miss anything? San Diego offers parades and celebrations suitable for the family and your little leprechauns, and parties or pub crawls with green beer for the grown-ups. This St. Patrick's Day, dress in green, rally the friends/family and celebrate the one day a year where we're all Irish.